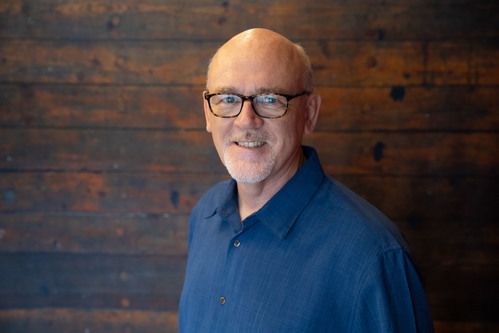 Dr. Ed Herald is Victory Church's founding Pastor. For 20 years, Victory Church has been lead by Pastor Ed and his wife, Beth Herald. It is Pastor Ed's desire to see every believer truly encounter the Lord Jesus and become a healthy, well-established believer. Pastor Ed has his Doctorate of Theology from Global Theological University.

Pastor Ed provides decades of wisdom and ministry experience as he oversees the Executive Pastors Team and provides vision for Victory as a growing church.
Elder Danny Dunbar serves on Victory Church's Elders Team as the Elder of Finance. He currently works for State Farm Bank in analytics. Elder Danny and his wife, Sherri, are faithful members of Victory Church.
Elder Ryan Seggelke serves on Victory Church's Elders Team. Elder Ryan also oversees the Baptism Team where we monthly celebrate Water Baptisms in our Sunday services. Elder Ryan, his wife, Carrie, and their 4 children are faithful members of Victory Church.
Elder Bill Swindle serves on Victory Church's Elders Team where he brings decades of ministry experience, wisdom and a deep passion for teaching the Word of God. Elder Bill is active in mentoring ministers and teachers at Victory Church. He and his wife, Judy, are active missionaries and faithful members of Victory Church.
Pastor Jarrod Herald serves as Victory Church's Executive Pastor. Pastor Jarrod has a passion to see people encounter the Living God and enjoy His presence in every area of their lives. Pastor Jarrod, his wife, Elizabeth and their 6 children are faithful members of Victory Church. With over 20 years of ministry experience and musical background, Pastor Jarrod oversees the development of ministries, leaders and teams in multiple ministries of Victory Church. He also has an Associates Degree of Theology from Global Theological University and a certificate of completion from WorshipU from Bethel Church's school of worship.

As Executive Pastor, Jarrod oversees all Victory pastors and the leadership teams who serve hands-on throughout the ministries of Victory Church.
Associate Pastor of Victorious Ladies & Care Ministries
Pastor Beth Herald is the Victorious Ladies Pastor of Victory Church where she provides leadership, team development and mentoring to the women of Victory. Pastor Beth also brings decades of business experience. She worked for State Farm Insurance for 15 years before entering the real-estate field where she has worked an additional 15 years. She has a passion to see the lives of women equipped and empowered by the Word and presence of God.

Pastor Beth oversees the Victorious Ladies Ministry that includes an annual Women's Conference and multiple women's gatherings throughout the year. Additionally, she oversee the Care Ministries of Victory which include Hospitality, Funerals & Weddings, Special Events, and Member & Pastoral Care.
Associate Pastor of New Life
Pastor Richard Robinson is the Associate Pastor of New Life at Victory Church where he helps new believers grow in their faith and relationship with God. Pastor Richard provides years of ministry experience which includes previously serving as a local senior pastor in Bloomington-Normal. Pastor Richard and his wife, Tuey, are faithful members of Victory Church.
Associate Pastors: Celebrate Recovery, Men's Ministry, Facilities, Church Strategy & Planning
John and Annette Fellows are the Associate Pastors of Celebrate Recovery (CR), a ministry for Self-defeating and Compulsive Behaviors. In addition to CR, John oversees the Facilities department and the Maintenance and Custodial teams. John also oversees 'Fierce', Victory's Men's Ministry. Annette leads the Church Strategy Team to assist Victory leaders to set goals, plan and cast vision for their ministries. Annette also leads the Celebrate Recovery band and plays keys and sings for Worship Ministries on Sunday.

John and Annette reside in Bloomington, and have four children and 6 grandchildren. Their daughter, Taryn and her husband Jason, lead Refuge Student Ministries and Taryn is a Worship Leader at Victory. Cymantha leads a team in the Multi-media department at Victory. Their sons are also active at their churches: Josh is on his worship team at Life Link Church in Phoenix, AZ and Cole is an Assistant Pastor at Founding Faith Church, Atlanta, GA.

If you have any questions about Celebrate Recovery or any of the ministries John and Annette oversee, click on the contact link below.
Pastors of Refuge Student Ministries
Jason and Taryn Holt are the Pastors of Refuge Student Ministries here at Victory Church. They both started working in Youth Ministry in 2011 and have been active members of Victory for over 5 years. Jason and Taryn have been married since 2012 and together they have 2 amazing little girls Reagan and Kennedy. If you have any questions about Refuge or want to know more about Jason and Taryn contact them below .
Support & Security Director
George directs the Teams that provide usher care, security, parking attendants and altar workers.
Elizabeth oversees and leads the CARE Team.
Judy oversees all missions trips for the Victory family, as well as connecting with our Missions Partners around the world.
Danny oversees and manages the Finance Team and financial activities within Victory Church.
Treasurer & Life Pantry Co-Director
Julie Stine is Victory's Treasurer & Office Administrator and she co-directs Victory's Life Pantry outreach ministry.
Larry Stine co-directs Victory's Life Pantry outreach ministry.
Pastor Olen Griffing has been Victory Church's Apostolic Elder for over 15 years. Pastor Olen is Pastor Ed Herald's personal pastor and overseer. Pastor Olen Griffing is also one of the Apostolic Elders of Gateway Church. Victory Church is also a part of the Gateway Church Network.
Pastor Kerry Kirkwood has been connected with Victory Church for over 15 years now. Pastor Kerry serves is the Senior Pastor of Trinity Fellowship Church in Tyler, Texas where he serves as the founding pastor. Pastor Kerry flows strongly in the prophetic for the edification of the body of Christ.
John & Martine Smithwick are passionate about seeing souls saved with the Good News of Jesus. In 20 years of missions, John & Martine, and their ministry Global Ventures, have seen over 2,000,000 lives transformed by the Gospel of Jesus Christ. Victory Church is one of the partner churches with Global Ventures where we participate in 4 missions trips a year to nations all over the world.
Dr. Leon van Rooyen is the founder and leader over Global Ministries & Relief. Dr. Leon provides leadership and ministry development from decades of ministry experience. He also oversees Global Theological University; a ministry school for tens of thousands around the globe.